Catch is a professional project file designed for agencies or freelancers that work in the digital world. Use the built in TCMS integration to manage with ease your blog, your portfolio and the services you offer.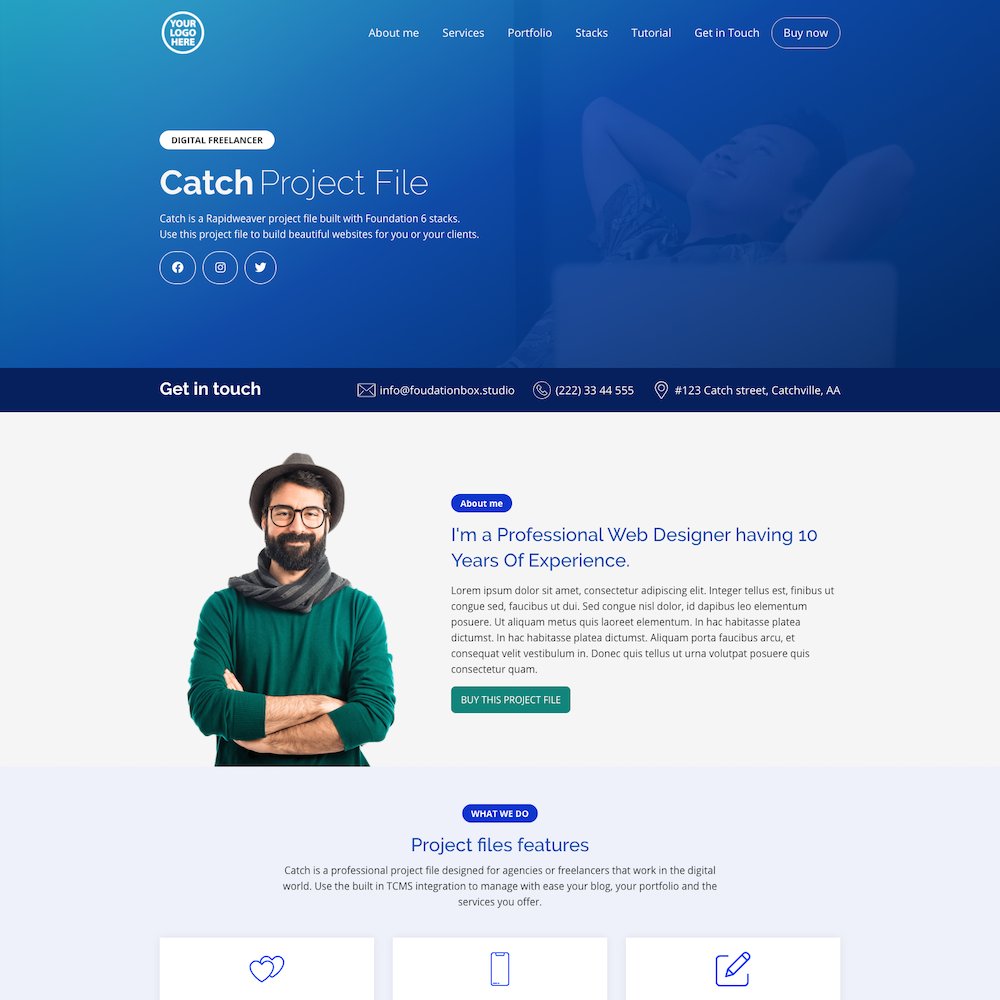 CATCH LIGHT
Fully designed pages including a beautiful ready to use contact form.
One project file built with F6 stacks only.
Great SEO header hierarchy to make your project have better results on search engines.
CATCH PRO
Everything contained in the light version
Ready to use customized blogging system - Check the preview
A beautifully designed Admin area (Check the preview)
Powerful integration with Total CMS lets you control almost every element of the website without even opening Rapidweaver.
The cms-data folder of this preview website so you can start editing from a good starting point.